{category.name}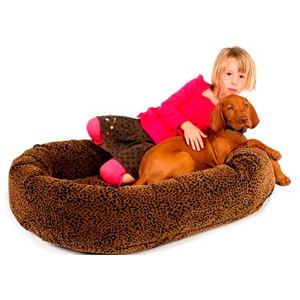 Manufacturer: Bowsers Pet Products
The oval ring creates the feeling of security pets love, while the removable tufted cushion can be used as a crate or travel mat. The circular tufting creates an elegant upholstered look while ensuring fibre does not clump or shift when washing.

Manufacturer: Bowsers Pet Products
Decadence Defined! Bowsers has doubled up on all the features of their best selling donut bed design ! The upper bolster is finished off with piping to create an elegant, sofa look. The removable orthopaedic foam insert and top tufted cushion provide the ultimate in support and comfort. Zippered covers for easy care.
Many Fabrics to choose from.